Google and Facebook recently announced that employees will work from home until mid 2021. This confirms the intuitive sense that the remote situation isn't just a short-term emergency response. It will be a while.
Like it or not, online meetings are standard practice. Here are a few resources to make the most of the brave, new, digital-only meeting room.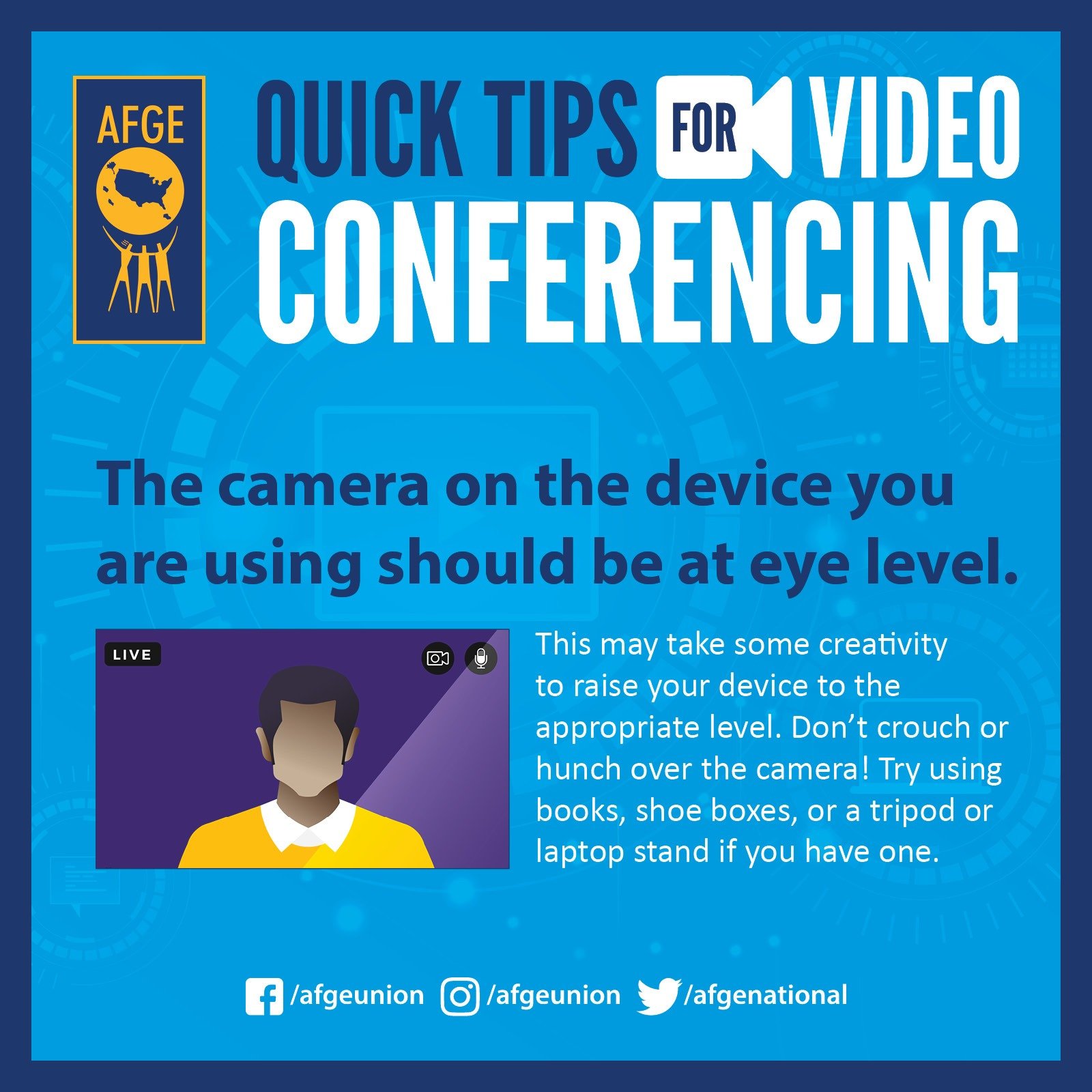 On its blog, AFGE presents 8 Video Conference Tips for Union Activists:
The camera on the device you are using should be at eye level
Generally speaking, you should be in a well-lit room with the lighting in front of you
Test before you go live
Double check your audio and internet connection before you get started
Look at the camera when you're talking
Position your notes closer to your camera lens
Select a neutral or complementary background for your video
Think about your outfit
The AFL-CIO conducted a training entitled Video Tools and Processes: Zoom, Interviews, and Editing. Use password Video123! to view the recording. Follow along with the slides.
Wired magazine explains How to Make Your Video Calls Look and Sound Better. The subhead alone contains some key guidance: "Natural light is your friend. Audio feedback is your worst enemy." Heed the tips so you're not that square on the Zoom meeting.